Combined FUE and FUT to Achieve Maximum Coverage in One Surgery
Most of the time, patients with advanced hair loss are required to undergo multiple hair transplant procedures to obtain coverage of their entire bald scalp. Normally, the patient will have to wait one year or more between procedures, which makes it a long process. The reason for this is that most practices – particularly the ones that only offer FUE treatments – can move only a certain amount of hairs in one procedure, due to limitations on the doctor's experience and/or surgical staff, or because they have two or three other patients being treated at the same time, greatly limiting the attention available to each patient.
At Tempus Hair Restoration, we offer a safe, tested hair transplant surgery solution for patients with advanced hair loss: a combined procedure in which – by using both FUE and FUT techniques – we are able to move a large amount of hairs in one procedure, covering large bald areas at one time. This allows patients to achieve their ultimate goal in less time, with one procedure versus many. But be aware that this is an advanced procedure and should be performed only by doctors and teams with a large amount of experience. For this reason, selecting the right doctor and team is even more important!
Dr. Marco Barusco and his team at Tempus Hair Restoration have performed many of these combined procedures over the years. Dr. Barusco teaches these and other techniques to many physicians around the world every year, with a busy lecturing calendar. Our surgical staff is well-versed on both the FUE and FUT techniques, and we utilize the latest technological advances to provide patients with a comfortable and relaxing experience, with great results. Plus, we only treat one patient at a time, so we can focus total attention on your procedure for as long as required.
Of course, like any other medical procedure, an accurate diagnosis and a detailed examination of your hair and scalp are necessary in order to determine the best strategy for your particular type of hair loss. With more than 20 years of dedicated experience in medical and surgical hair loss treatments, Dr. Barusco is a trusted source of information.
When looking for combination procedures (FUE and FUT) to treat advanced hair loss, look no further than Dr. Barusco and Tempus Hair Restoration, and come in for a free, no obligation consultation with Dr. Barusco himself.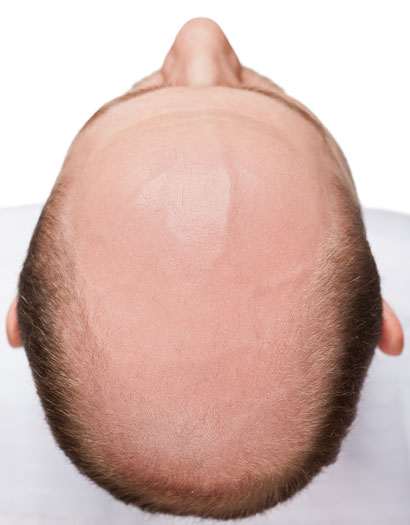 By using both FUE and FUT techniques, Dr. Barusco is able to move a large amount of hairs in one procedure
Not all techniques will give you the results you want. Dr. Barusco helps you pick the procedure that will deliver the best, most natural results for your hair type.