3 Reasons for Our Special Situation Hair Loss Solutions
Our Central Florida practice features the most experience providing hair loss solutions for patients with complex cases and special situations. In fact, other surgeons refer complex cases to us for corrections or transplants into scars, burns and other types of trauma. For well over a decade, Tempus Hair Restoration has built a reputation for performing delicate procedures other hair doctors can't handle. See 3 reasons why we better serve patients with special needs below.
1. Intricate Hair Loss Treatments Supported by a Better Team
Hair transplantation is a complex procedure, so choosing a doctor and team with proven experience and consistent results is a must. This is especially true if you have special needs that need to be taken into consideration. Dr. Barusco's more than 17 years of experience, credentials in the field and original training as a general surgeon gives him the knowledge and experience to safely handle your hair restoration needs no matter how complicated.
2. Expertise to Give You Your Best Treatment for Hair Loss
There are many effective ways to treat your hair loss, including hair transplantation and medications, or a combination of both. Few restoration practices can give you access to as wide an array of treatments that take your needs into account. Unlike most of the other hair transplant practices in Central Florida, we offer both the FUT (traditional "strip" method) of hair transplantation and the FUE (Follicular Unit Extraction).
3. Fast, Discreet Hair Restoration with the No-Shave FUE Technique
We are also the only practice in Central Florida to offer the No-Shave FUE procedure, which offers all the advantages of the FUE method without the need to shave the head for the procedure. This technique offers you the most discreet hair transplant possible. We also constantly evolve and research new and improved methods for this procedure to improve recovery time and comfort.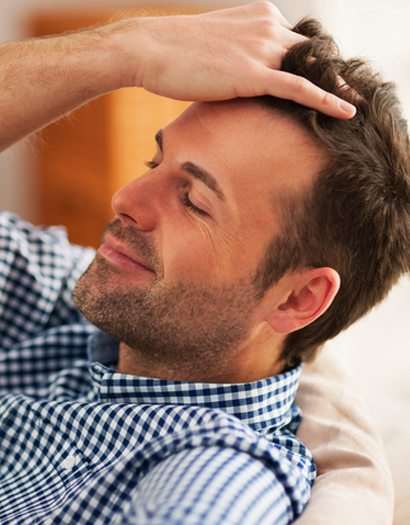 No matter the special hair loss circumstances, we specialize in intricate hair procedures other practices can't handle.
We offer advanced hair treatment for special situations, including our No-Shave FUE technique.