Natural-Looking Hair Transplant Scar Repair
Dr. Barusco has many years of experience providing delicate hair transplant scar repair. As a board certified surgeon, he is uniquely qualified to treat patients who want to hide facelift scarring around their hairline. Dr. Barusco brings a sense of artistry and detail that few other practices offer. It is this attention to detail and subtlety that is needed when you need help with a tricky cosmetic procedure like scar concealment.
We are even the practice other surgeons refer complex cases to for transplants that correct scars. For well over a decade, our team has built a reputation for performing the sophisticated procedures other hair doctors can't do. This includes correcting botched procedures done at fly-by-night practices that take no pride in their results.
Advanced Techniques to Hide Your Facelift Scars
You have many effective options to hide your facelift scars. Let Dr. Barusco help you find the best one for you. We take your needs into account like few other restoration practices can by giving you access to a wide array of treatments. We offer both the FUT (traditional "strip" method) of hair transplantation and the FUE (Follicular Unit Extraction).
We are also the only practice in Central Florida to offer the innovative, No-Shave FUE procedure. In this procedure, you get all the advantages of the FUE method without the need to shave the section of your head for the harvested hairs. This technique offers you the most discreet hair transplant possible because only minor scabbing will be visible.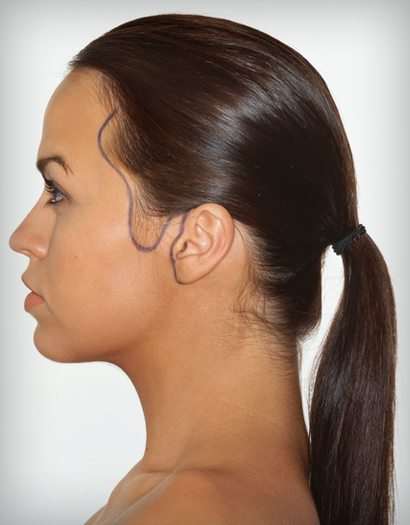 We specialize in hair treatments to conceal scars.